When you think of pumpkins, you probably envision jack-o-lanterns or Halloween. But, pumpkins are more than just Fall decorations or desserts. They are available all year round, although you may see more of them at the start of Fall.
Pumpkins are good for way more than carving, painting, and their seeds. In fact, pumpkins are one of the healthiest foods you can include in your diet.
As the weather turns cold, pumpkins make great warm foods by warming your body from the inside out. A warmer body strengthens your immune system, inhibits the growth of invading viruses or bacteria, and fends off winter bugs to prevent you from getting sick.
1. Mood Booster Pumpkin Juice Recipe
This pumpkin juice recipe is a mood booster. It enriches the natural flavor of pumpkin with other fruits. To get started, get these ingredients:
½ a small pumpkin with stem and seeds removed, leave skin on
1 red apple
½ lemon with peel removed
1-inch chunk of ginger root with skin removed
2. Bright Eyes Carrot-Pumpkin Juice Recipe: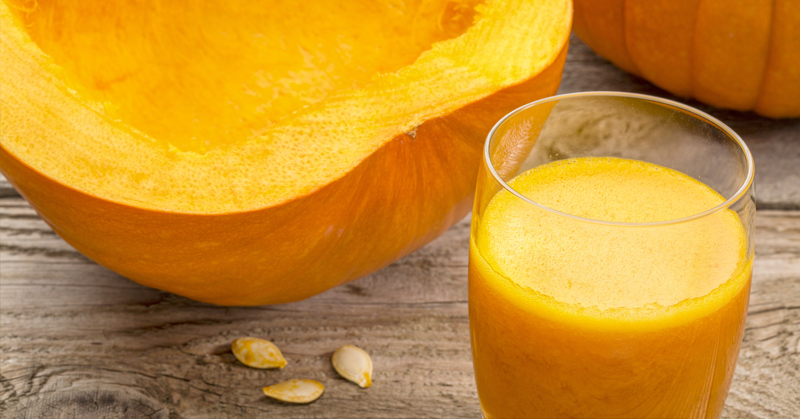 This pumpkin juice recipe is so rich in carotenoids that convert into vitamin A. This precursor to vitamin A is essential for good eye health. It prevents eye problems such as macular degeneration, cataracts and astigmatism.
3 carrots
1 yellow capsicum (sweet pepper)
½ small pumpkin
½ lime
1-inch ginger root (optional)
3. Spiced Creamy Pumpkin Juice Recipe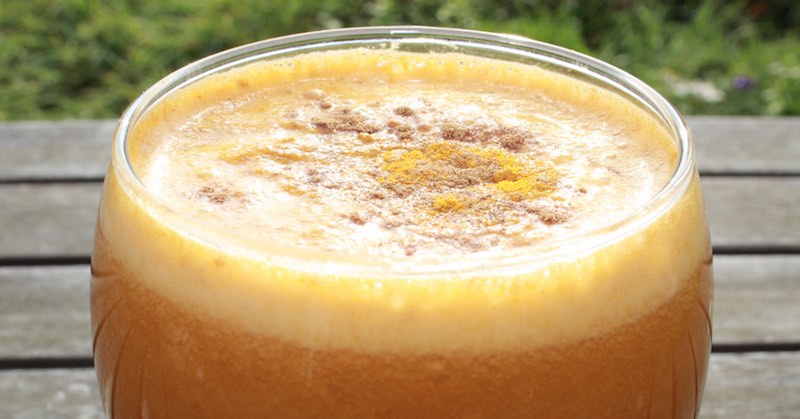 This is an easy juice recipe that I like. Simply juice half a medium-sized pumpkin, and add to it, milk of your choice. I use coconut milk, or goat's milk whenever I have it in my fridge.
Add ¼ teaspoon of turmeric powder and ¼ teaspoon of cinnamon powder. I then blend it with my mini drink frother to work up some froth. If you make it in bigger quantity, you can use an immersion blender to work up the froth. Serve cool.